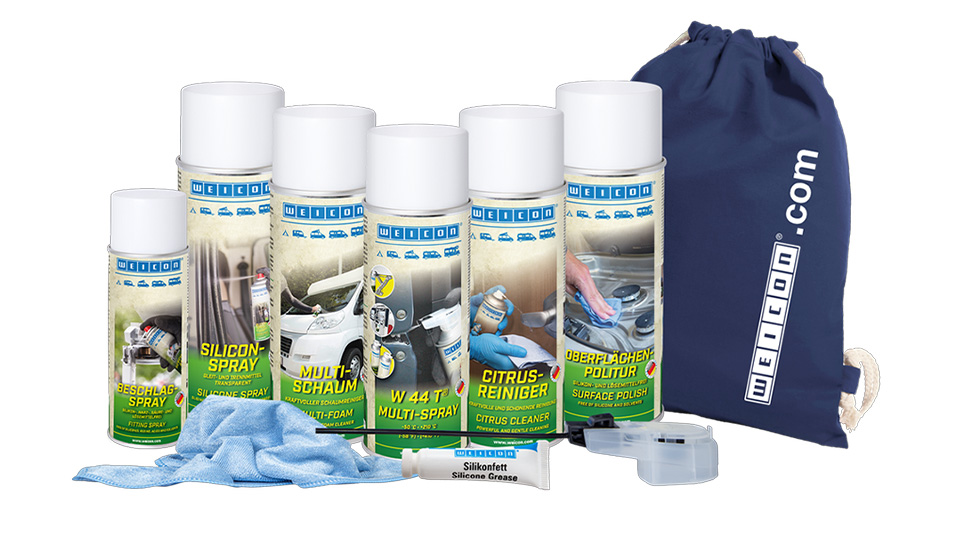 Camping-Set

Cleaning and Care
Our tip for all camping enthusiasts: The all-round product bundle in its convenient storage bag made of natural fibre is a perfect companion on every vacation. The special and partly biodegradable cleaning and care products are suitable for: caravan, motorhome, campervan, vintage van, tent, camping furniture, and other camping equipment.

A camping trip means relaxing and adventure at the same time.

Just quickly hitch the caravan to your car, hop in the campervan or stow your tent in the trunk – and let the holiday begin! 1. Always prepared
with the Camping Set
The high-quality cleaning and care products keep every home on wheels shipshape.
With the WEICON Camping Set Cleaning and Care, all camping fans are well-equipped, the mobile home is excellently maintained, and the well-deserved holiday can begin!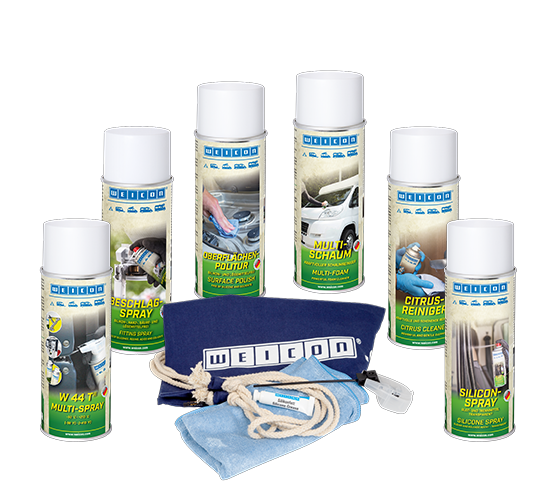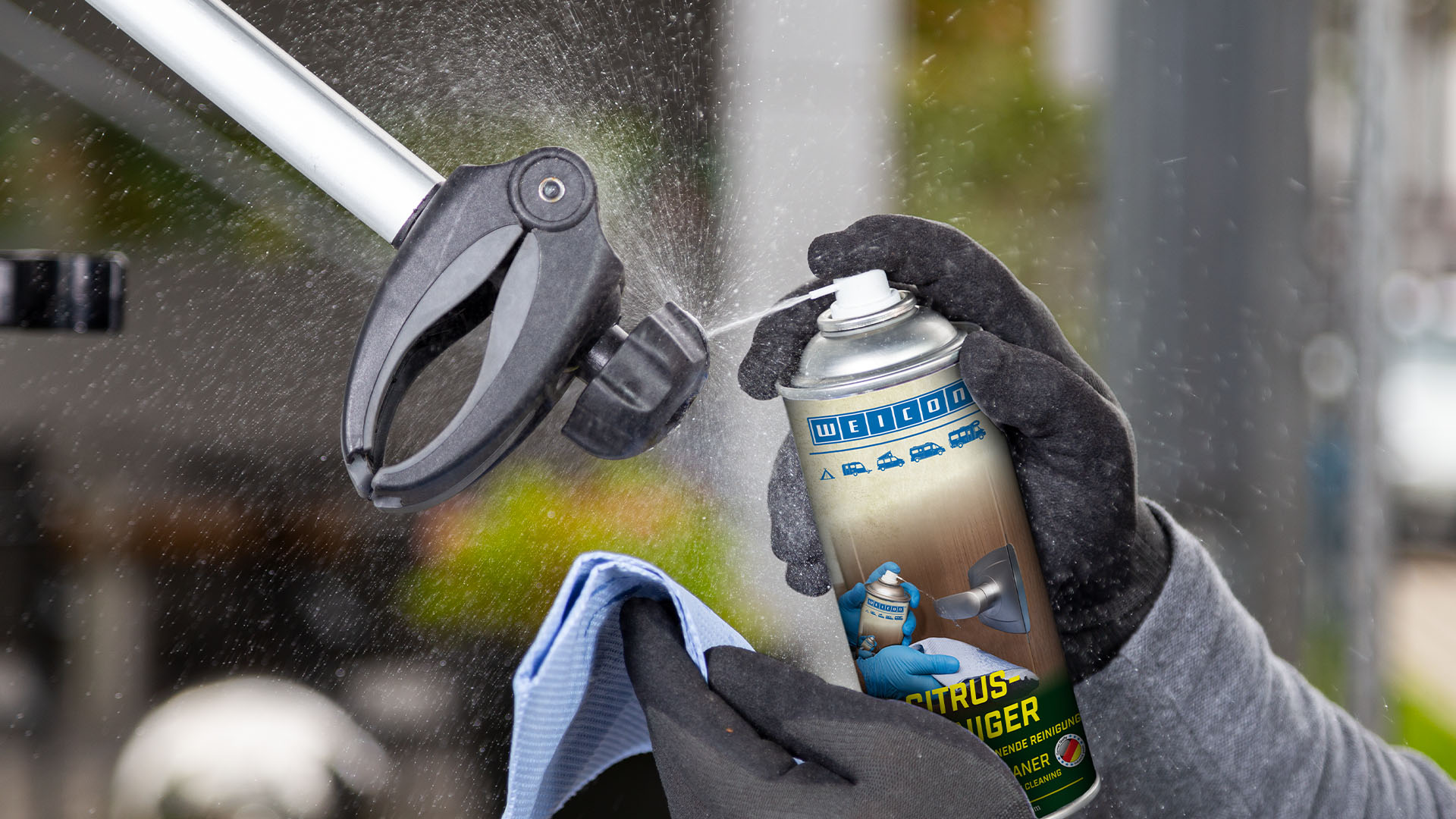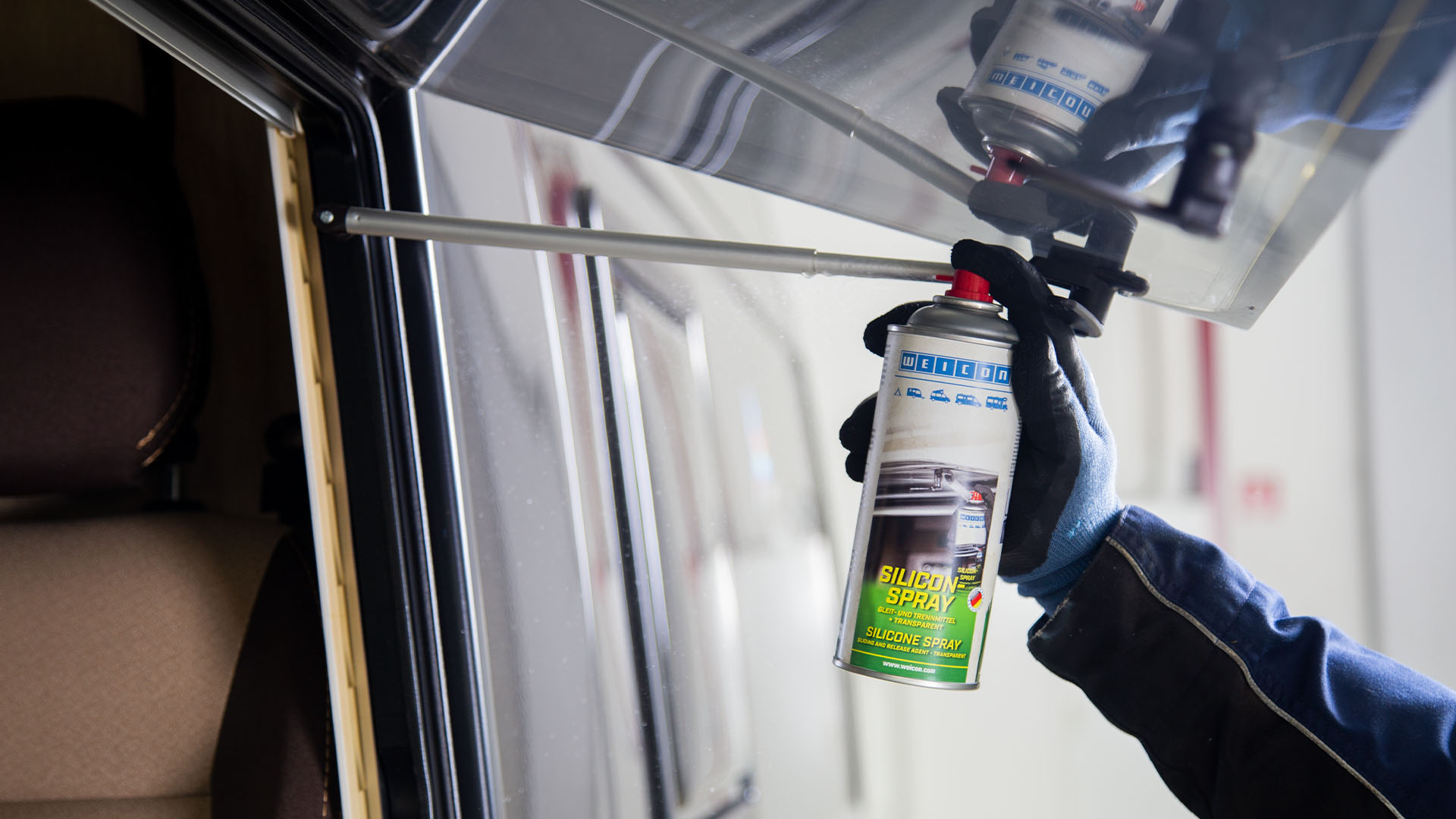 2. Gentle yet powerful cleaning
with Multi-Foam
With the help of the Multi-Foam, all kinds of camping vehicles can be easily cleaned both on the inside and on the outside.
The foam cleans upholstery, wet rooms, windscreen, windows, headlights, rear-view and side mirrors, all kinds of blinds, and much more.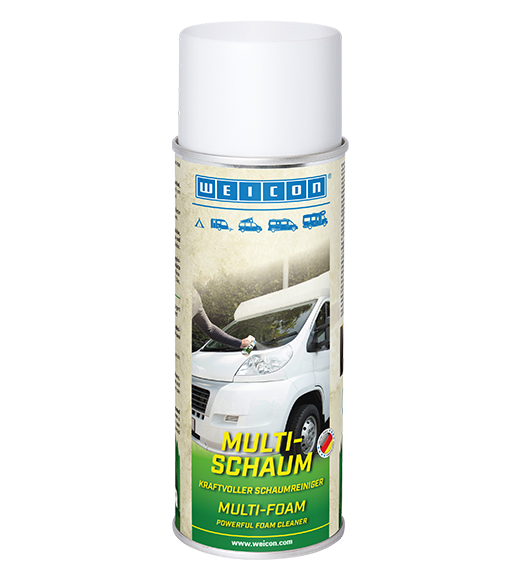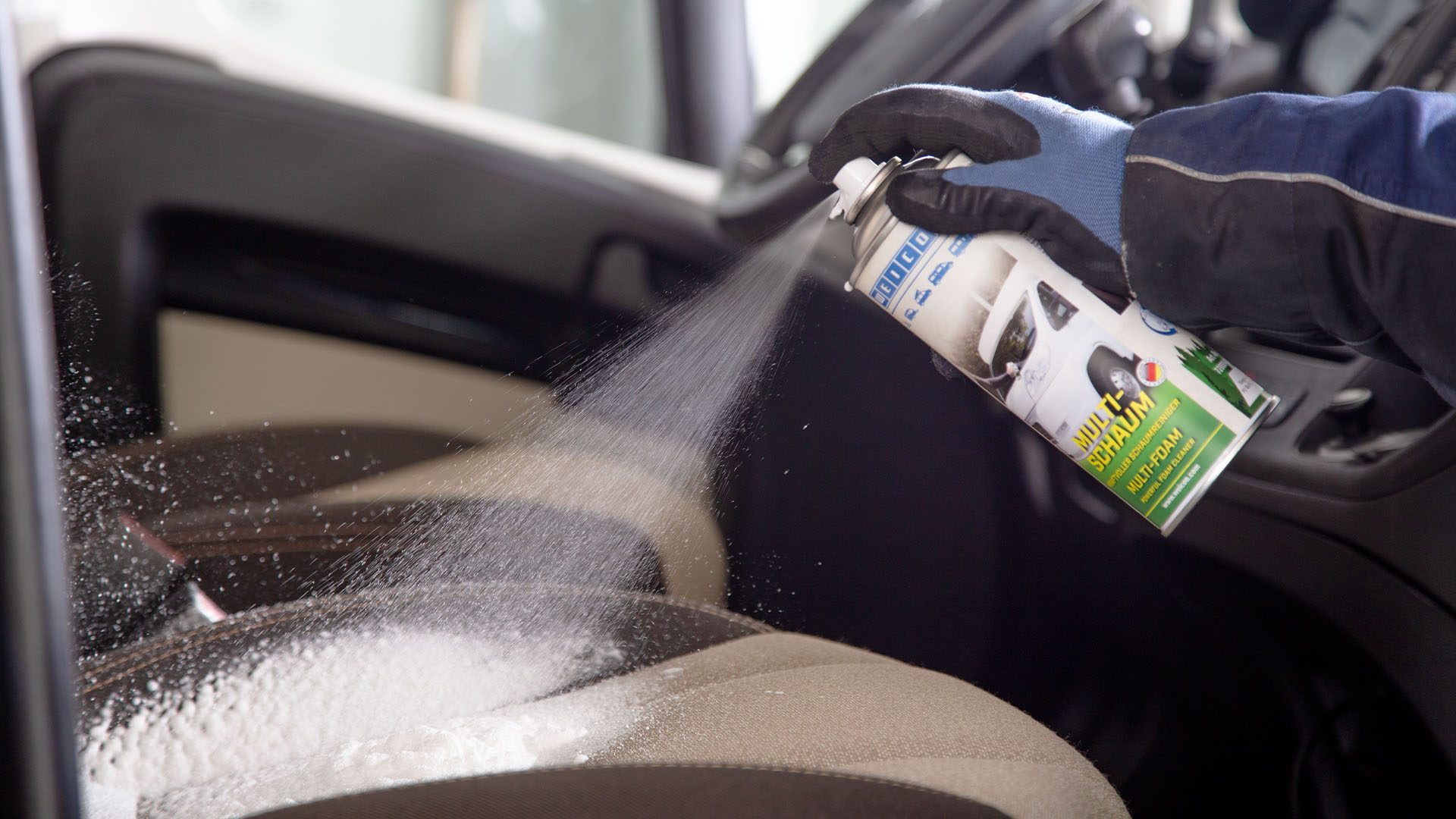 Cleans seats and upholstery.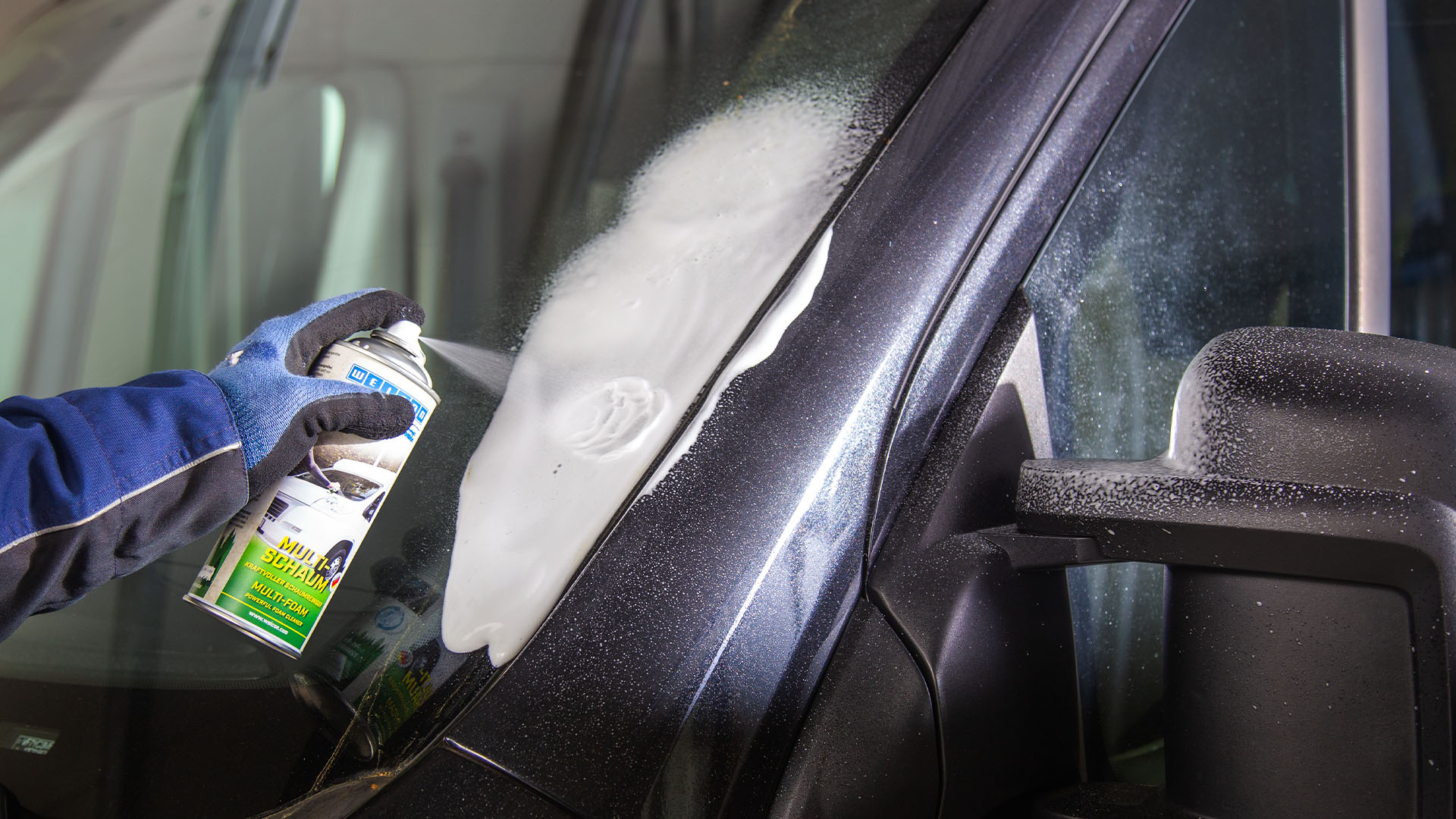 Removes stubborn dirt from the windscreen.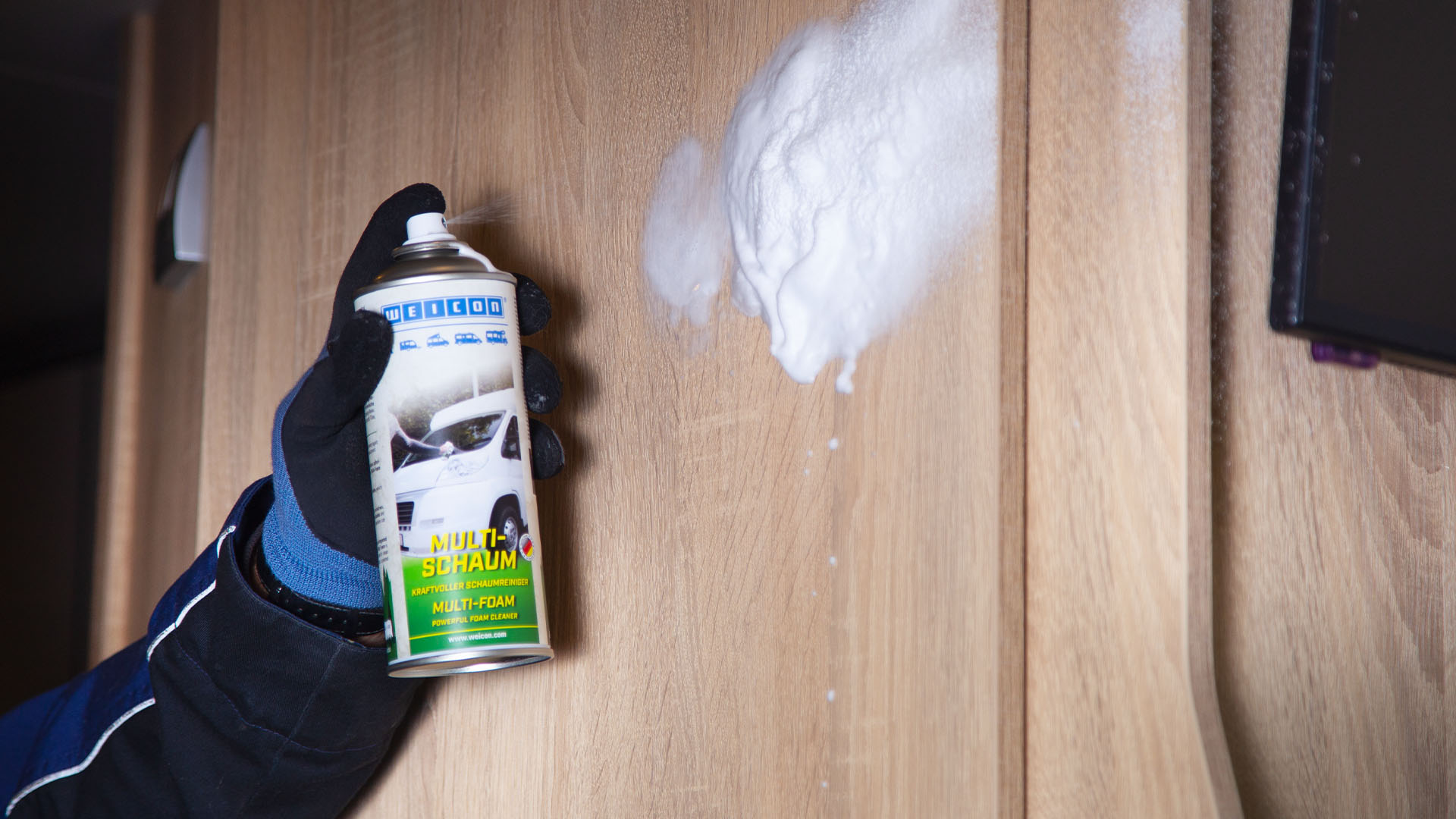 Suitable for indoor and outdoor use. 3. Hygienic cleaning
with Citrus Cleaner
WEICON Citrus Cleaner based on alcohol and citrus peel extracts cleans thoroughly and supports the disinfection of various contact surfaces in camping life.
The powerful all-purpose cleaner can be used on the stovetop, camping stove, (gas) grill as well as on door and cupboard handles, the steering wheel and gear stick inside the vehicle, locking nuts and lever clamps on awnings, outdoor equipment like camping chairs and tables, and all sorts of camping tools. In the handy storage bag made of natural fibre, it is also a perfect companion in public campsite washrooms.