Career at WEICON

Connections that last!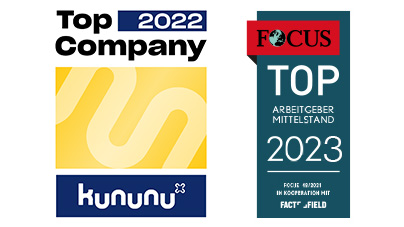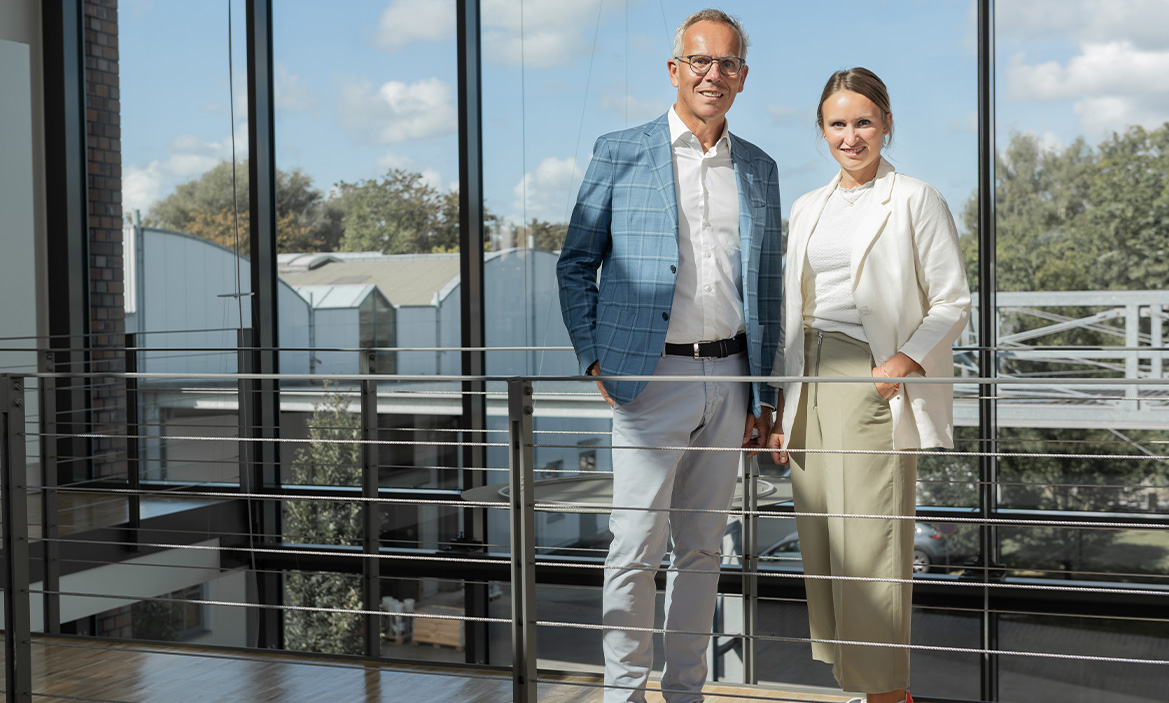 Always growing
Since 1947, WEICON GmbH & Co. KG has been producing speciality products for the industry. Our comprehensive range of products includes special adhesives and sealants, technical sprays as well as high-performance assembly pastes and greases for all industrial sectors - from production and repair to maintenance and servicing.
The development and distribution of wire stripping tools under the WEICON TOOLS brand is another field of activity of WEICON. We produce our chemical products entirely in Europe, our stripping tools are 100% "made in Germany".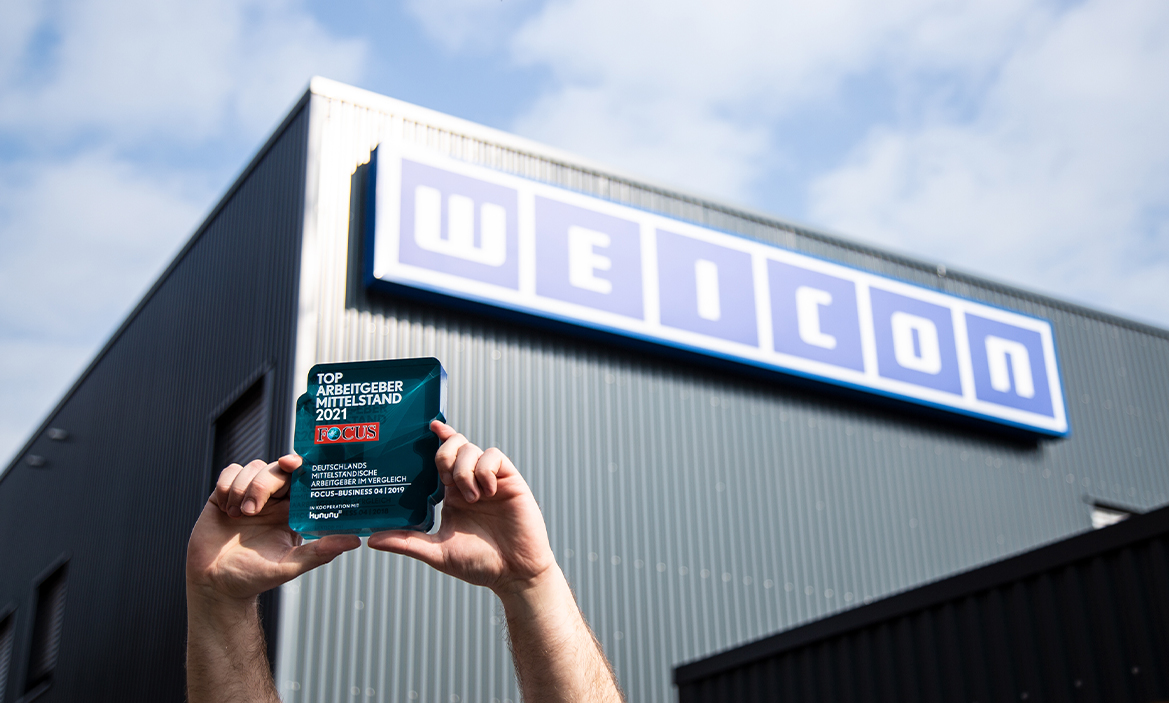 We focus on relationships without expiry date
The steady growth of our company since 1947 is no coincidence. We are proud of our high level of employee satisfaction - WEICON is one of Germany's top medium-sized employers for the fourth time in a row, according to the Focus-Ranking - and low staff turnover. Many of our employees even spend their entire working life with us, the current record is 50 years and 239 days. We focus on continuity in all areas: We wish for our employees to stay with WEICON in the long term and to continue to drive forward our healthy economic development through their expertise and work performance.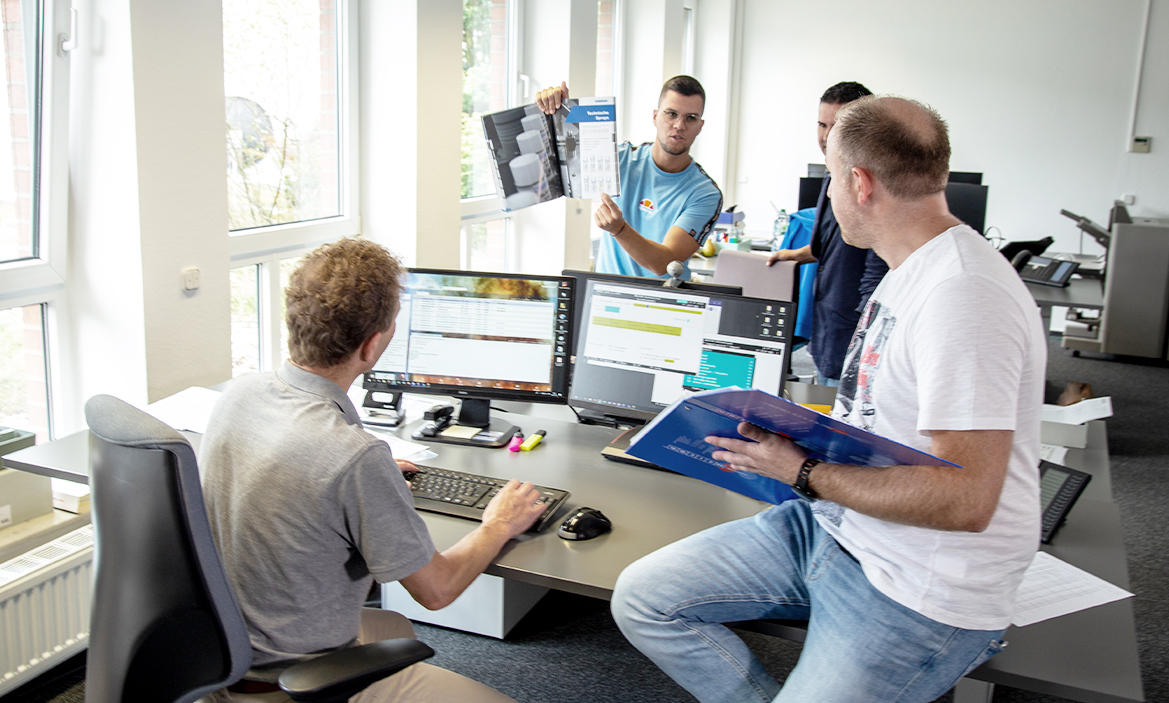 A harmonious work atmosphere is very important to us
WEICON is and has always been a family-owned company with an international orientation. To us, internationality also means interculturality - people of many nations work at our headquarters in Muenster and we speak different languages.
Our friendly and respect social interaction is based on fairness, openness, honesty, transparency and team spirit. At WEICON, the doors of the company management are open to all employees - 24 hours a day! A friendly relationship on first-name terms is a given in our company - this also includes supervisors and the company management, of course.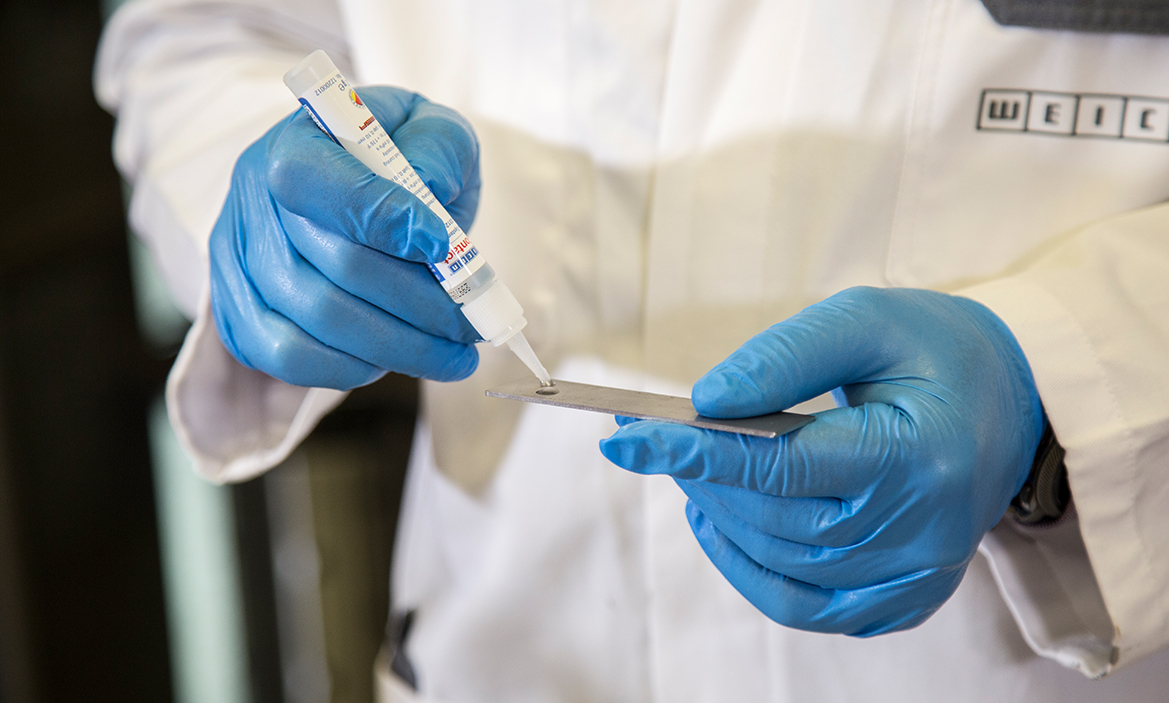 We believe in top quality
WEICON stands for products of the highest quality - and that is no coincidence! We carefully and regularly test our adhesives and sealants as well as our tools in order to maintain our haigh standards. In the end, a good product makes for satisfied customers. And that is what counts.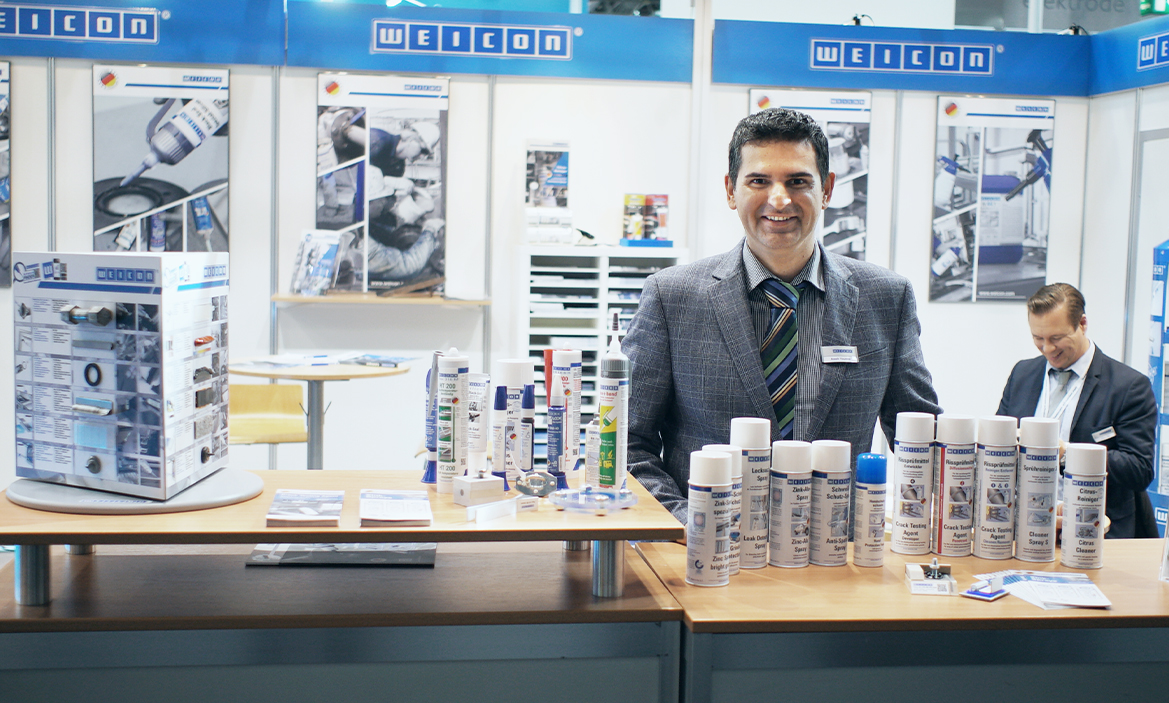 We consider our customers to be our partners
What motivates us every day? We want to meet the very different requirements of our customers! Often, our job is to find custom-made solutions which we work out together with the customer. One very important aspect for this: Good service! We offer technical and chemical expertise and are passionate about providing advice and support to our customers - worldwide.
We are constantly evolving
Who stops getting better has long since stopped being good. In line with this motto, it is our aspiration to continuously improve and optimise our employees, products and workflows. This optimisation increases our product and performance quality, secures our competitiveness and continuously increases customer satisfaction. In addition to this, we are very well-prepared for future tasks and challenges and can react to these at an early stage.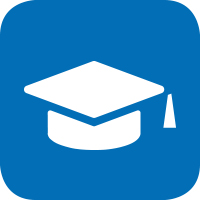 Training
Continuous training and development is a high priority for us. That is why all our employees have the opportunity to attend regular trainings. These cover a wide range of topics. Whether it's the course to become a European Adhesive Bonder, a marketing workshop or management coaching.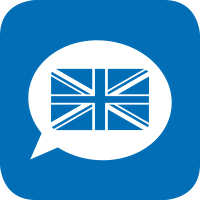 English language course
We are a company with an international focus. That is why we give our team the opportunity to further improve their language skills. An English course is part of our permanent training offers.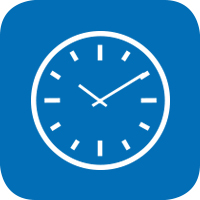 Flexible working, flexible holiday planning
Work-life balance is not just a buzzword for us: we attach great importance to this topic. That's why we offer our employees flexible working hours, the option to work from home and have made holiday planning as simple as possible.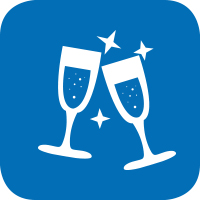 Company events
Summer party, Christmas party, regular leisure activities, sports events or trips - we do a lot together and it's always great fun!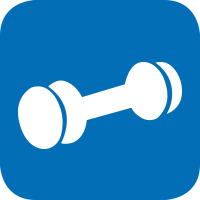 Sports
Corporate wellbeing is a top priority at WEICON! Starting in March, our employees will have the opportunity to work out with Hansefit's extensive programme. In addition to the all-time favourites such as gyms and yoga studios or swimming pools, Hansefit also offers more unusual facilities such as climbing centres, physiotherapy services or dance schools. WEICON covers a large part of the costs – therefore the personal contribution is very low.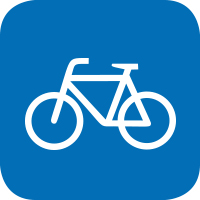 Company bike
Whether city or Dutch bike, mountain bike, trekking or racing bike - with us, everyone can design a bike according to their very special wishes and lease it through the company at low monthly fees.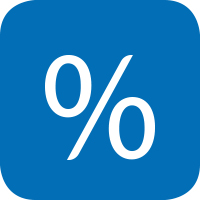 Employee discount
Adhesives, technical sprays or tools by WEICON to use at home? No problem, since every employee gets a discount on all our products.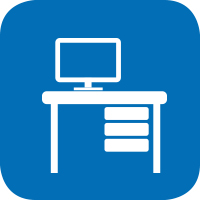 Workspace
Height-adjustable desks, ergonomic office chairs, ergonomic keyboards, low-radiation monitors, light rooms and air conditioning are a given in our company.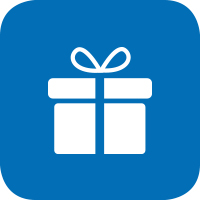 Attractive benefits
In addition to financial benefits such as Christmas and holiday bonuses, gratuities, bonuses based on the company's success or bonuses for low absenteeism, we also offer assets, such as occupational accident insurance and supplementary health insurance.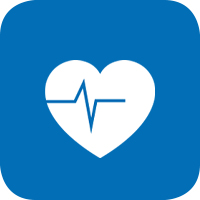 Physiotherapy
To promote the health of colleagues from the warehouse and office, we have Vera. Vera is a physiotherapist and she takes care of the correct adjustment of screens and desks, gives back-fitness or Pilates classes and offers individual treatments.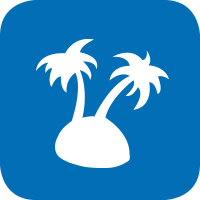 Breaks
What to do on breaks? If you need a little relaxation, a round with your colleagues in the table football room, a game of boules on our outdoor boules court, a game of mini golf on the company's own course, a cooling off in the swimming pond, or a walk along the nearby Dortmund-Ems canal are all worthwhile.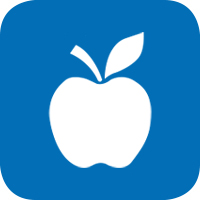 Fresh and healthy
Fix yourself a delicious breakfast in our canteen - with fresh bread rolls, local yoghurt and coffee, cocoa, latte macchiato or milk coffee from the hot beverage machine! Our chefs Irina and Möhrchen prepare a rich, home-made lunch every Wednesday. And every day you can get a salad of your choice from our salad bar.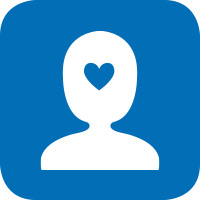 Mental Health
Not only the physical, but also the mental health of our team is very important to us. Our partner Likeminded, a digital platform for mental health, offers you support from qualified psychotherapists and coaches on topics from various areas of life. Whether in the form of group sessions, individual appointments or webinars. The use of the platform is completely anonymous at all times.